Well this certainly sucks. 
You wait all off season for Spring to begin and the season to start and what happens? A freaking global outbreak derails everything. Not that I was expecting much out of 2020 from the Red Sox anyway. After deciding to reset the luxury tax and letting Mookie Betts go (I ain't whining about losing David Price), then finding out that Chris Sale needs Tommy John surgery, this year was looking like a repeat of 2014 and 2015. But despite the ongoing avalanche of failure and embarrassment from last July through this past February, there was always the outside chance of the 2020 Red Sox coming together and shocking the world like they did in 2013 and having a miraculously successful season with a team that doesn't look great on paper. Until a Chinese bat unleashed a biblical plague on the world that shut down all public gatherings and changed life as we know it. You know … that old chestnut. 
So here we are in mid-May with no baseball yet this year and a lot of uncertainty as to whether or not there will be any baseball at all until 2021. Players and owners are struggling to reach terms for safety and compensation, while scholars like Blake Snell have no interest in riskin' their life and possibly gittin' the 'Rona for anything less than the money he signed to be gittin' paid.

Even if MLB teams end up playing some type of shortened season, be it 50 games, 80 games, or whatever the league and the MLBPA agrees to, 2020 will go down in the annals of history as a lost season that essentially didn't count. But with all of the criticism surrounding the game the past few years, all the calls to make wholesale changes to shorten the game and make it more exciting, I think 2020 leaves MLB with the perfect opportunity to experiment with some changes and draw more eyeballs to the product. Since the season is already kind of a wash and few fans (or players for that matter) will take it seriously, why not try something radical in hopes of turning this global catastrophe into a positive for the sport? 
Don't get me wrong … I personally don't want to see the game change at all. I feel that baseball is the best sport in the world and the main reason why this generation of fans is turning away from it is that this generation of fans kinda sucks. But that does not change the fact that baseball needs to attract more fans for the long-term survival of the sport. Quickening the pace of the game is an unfortunate necessity if I want my grandchildren to have any interest at all in hearing my rambling stories of watching the greatest comeback in sports history and the best Red Sox season of all time. 
What follows is my proposal to Major League Baseball for how to configure the 2020 baseball season. Rather than play out a typical season in an abbreviated amount of time, I suggest completely revamping the product for one year only in order to draw mainstream interest in the game and analyze how the sport can be tailored for the enjoyment of millennials and the generations that proceed them. 
My proposal is based on the caveat that all cities with MLB teams will be allowed to host games, with no fans in attendance, starting July 1st.  
Our season will last 5 months. That will bring us through the end of November, which will require some interesting adjustments for games played in cold weather regions, but whatever. All of us that are lucky enough to still be working are adjusting to incredibly different work lives, so professional athletes should be no different. Each team will have 70 games on their schedule. You may be asking yourself why a 70 game season will take five months to play. If so, you need to quit being so damn impatient so I can answer. 
Each team will be on a rotating "one week on-one week off" schedule. Traveling teams will have to be quarantined in their hotels on road trips and people need to be at home with their families regularly during times of crisis like this. Therefore, teams will be playing seven straight days before being off for the next seven days. Each team's game week will be either a seven-game home stand or a seven-game road trip, in which they will play one three-game series and one four-game series. For weeks that a team plays on the road, they will travel to one city and play their first series (with the last game of the series being a day game) before immediately traveling to the next city and playing the next series. 
I suck at math, but I'm pretty sure the schedule balance actually works out pretty well. Every team will play ten four-game series and ten three-game series.
Two four-game series against each of your division opponents (one home, one away)

Ten three-game series against the non-division opponents in your league (five home, five away)

Two four-game interleague series (one home, one away)
Now for the rule changes, all of which have been put in place for the sake of speeding the game along for all those mental midgets that keep complaining because they can't watch any sport for more than two and a half hours unless the players are concussing each other every eight seconds. 
We'll start with the popular proposal of adopting the universal designated hitter. Personally, I am a proponent of having pitchers hit in the National League because I enjoy the dichotomy of having such differences in strategy between the two leagues and the interesting adjustments that this dichotomy creates in the World Series. But the vast majority of fans are in the opposite camp on this one, and this year is all about compromise. So we'll adopt the DH in both leagues for 2020.

The 20-second pitch clock is in, and any violations by pitchers add a ball to the current hitter's count. Nobody is against this one except the pitchers, and those high-maintenance, superstitious, prima donna lunatics have needed to be taught a lesson ever since they started wearing jackets to run the bases. Really, Charlie Morton? Too cold to run a couple hundred feet? How about leaving the jacket and just bringing a pack of tissues to first base instead?

While we're talking about the pitchers, the new three-batter minimum rule that has been passed is good. But for 2020, let's do some real creative thinking and make the pitchers, and managers, do some real work. Let's move the minimum from three batters to three outs. Every inning that a pitcher starts has to be finished by that same pitcher. The only time a pitcher can be removed from a game mid-inning in 2020 is via injury. And to keep everybody honest and remove the possibility of faking an injury, any pitcher that is removed mid-inning has to make a mandatory trip to the 10-game Injured List (10-game, not 10-day). If the ace is tiring after the fifth inning, the manager will need to choose between taking him out while he still has some gas left in the tank or potentially letting him get bombed for seven runs in the sixth. Because if he takes him out before the end of the inning, he loses him for the next two starts.

Stepping off the mound in the middle of an at-bat (again with these pitchers) is now banished. Throw the damn pitch. Change your mind on the pitch selection? Lose your rhythm? Get scared? Throw the pitch anyway and deal with the consequences like a man. In 2020, stepping off the mound for any reason before the ball is pitched is the equivalent of a balk. If there is nobody on base, stepping off adds a ball to the current hitter's count. 

Wipe that smirk off your face, hitters, you're next. No more timeouts and no more stepping out of the batter's box. Move on with the damn game already, little Timmy wants the inning to end so he can post a TikTok during the commercial break. If you step out of the box, or even raise that pine-tar-smeared glove to call timeout, a strike is added to the count. Already have two strikes? Then sit your ass down, because you're out. 

We're also doing away with the infield fly rule. More double plays means innings move faster, which speeds the game along more. Plus it creates some interesting scenarios. Bases loaded, no outs, top of the seventh, the team at bat is up by two runs, pop up to second base … does the fielding team catch the pop up to guarantee that another run doesn't score? Does the second baseman let the ball drop and throw home to try and start an incredibly difficult 4-2-5 double play? I see a lot of throwing errors and potential chaos being created by eliminating the infield fly rule. I'd even consider it beyond 2020 if the objective is drawing the interest of the simple-minded rather than putting together well-played baseball games. 

I detest the idea of putting a runner on second base to start every inning beyond the ninth. But not all heroes wear capes, so I am compromising

yet again

for the sake of moving the game along. We wouldn't want Daddy to look at his Fitbit in the morning and see, to his horror, that he only got four and a half hours of REM sleep instead of his usual five. 

Two replay challenges per team per game. Period. If you win a challenge, you don't get it back. All the more incentive for the umpires to sharpen their games so they are not replaced by artificially intelligent R2 units.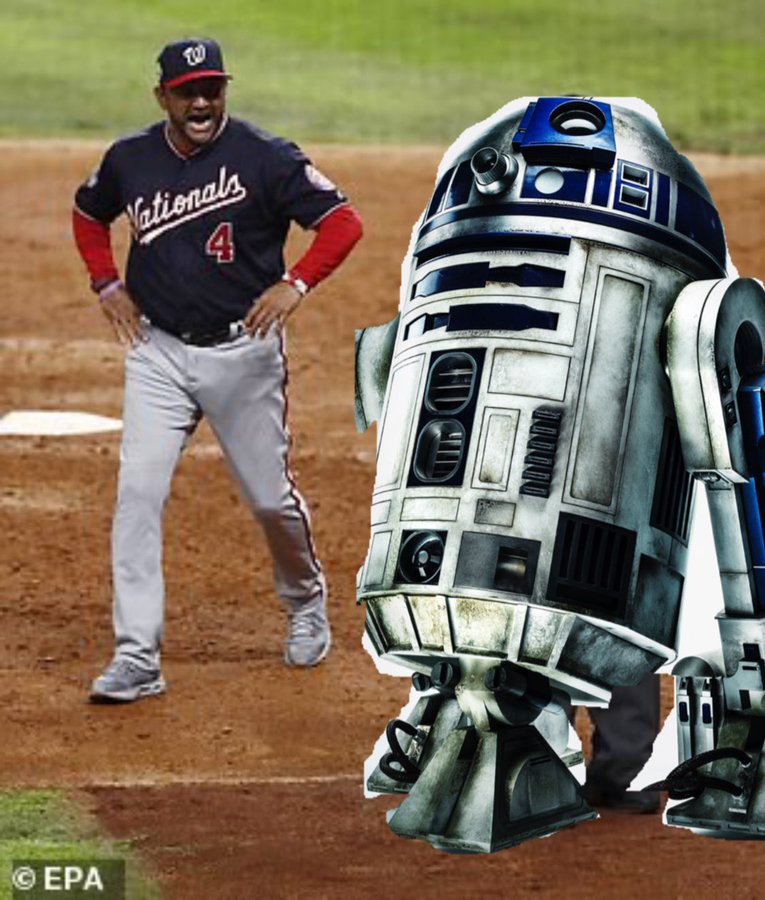 The crown jewel of the lost season is the playoffs. For me, a Red Sox playoff run is the most exhilarating sports experience on planet Earth. However, an abbreviated season is no place for a month-long playoff grind. Therefore, there are no best-of-five, best-of-seven, or even best-of-three series in my 2020 MLB playoffs. Instead, the championship will be decided in a single elimination tournament; a two-weekend extravaganza that is sure to capture the interest of every sports fan in America. The annual play-in games to begin the MLB playoffs are always incredible television. Imagine watching an entire playoff season of winner-take-all games culminating in a winner-take-all World Series. 
Sixteen teams. Fifteen games. Three stadiums. One champion. 
On the first weekend in December, the top eight American League teams of the 2020 regular season will convene at one warm weather stadium (let's say Minute Maid Park in Houston) and the top eight National League teams will gather at another (let's say Petco park in San Diego). Keep in mind that the home-field advantage for teams that play in the host stadiums (if they make the playoffs) will be reduced exponentially with the complete absence of fans.
Teams are ranked one through eight according to win-loss record only. The matchups will work exactly the same way that they do in the NCAA Basketball National Championship Tournament (1 vs 8, 2 vs 7, 3 vs 6, 4 vs 5). There will be no consideration toward splitting up division rivals in the first round. 
Super Saturday (aka the opening round) begins at each stadium at 9am. Each opening round game will take place, one after another, on this day in an event similar to the first day of March Madness. Super Saturday features every AL playoff team competing in Houston and every NL playoff team competing in San Diego. With our new rules speeding up the sport so much, games can be scheduled four hours apart with no fear of overlap delays. First round games will begin at each stadium at 9am, 1pm, 5pm, and 9pm EST. After a full day of baseball at each site, the first round ends and eight teams are eliminated.
The eight remaining teams (four per league) will then compete in the quarterfinals Sunday afternoon. After the quarterfinal games are completed, there will be two remaining teams in each league. Those teams will then compete in the League Championship Games on Sunday night. In order to win the pennant, you will have to win one game on Super Saturday and two games the very next day. After one weekend of wall-to-wall playoff action, our World Series competitors are determined.
A week of World Series hype will follow, although social distancing will render any Super Bowl-level hype and spectacle impossible.On the second Sunday in December, Sun Trust Park in Atlanta will host the 2020 World Series. One game between the American League Champions and the National League Champions to determine the 2020 World Champions. 
Ideally, this would be a pay-per-view event so every player could be mic'd up and the replays could be accentuated with the uncensored cursing that accompanies every professional baseball game. Unfortunately, there are billion-dollar TV deals to consider and foregoing those would be too outlandish even for this hypothetical exercise. 
Having no fans in attendance would surely stomp out most of the pageantry, but the silence could potentially amplify the intensity of the game. Either way, we are guaranteed the drama of a Game Seven in a winner-take-all game. Ace versus ace, number two and three starters coming out of the bullpen at the first hint of trouble, second-inning squeeze plays … life-and-death implications hanging on every pitch. 
With 2020 all but lost for the league already, I think this radical one-year-only format would be the best way to draw more interest to the game and show fans, owners, players, and the league office if all of the proposed changes to quicken the pace and heighten the excitement of the game really would make for a more exciting product that will be more marketable to a mass audience. Like I said, I don't want to see baseball changed at all. I don't mind staying up late every night to watch my team. But if massive changes are needed to keep this game alive for the next few generations, I say this is the best possible time and scenario to try them out.