If you read my column earlier in the season about Chris Woodward and the Texas Rangers (which judging by the metrics, you likely did not) you'll know that based off some foolish comments about Yankee Stadium, I really don't like the guy. 
Chris Woodward foolishly blamed the Texas Rangers losing to the Yankees on the dimensions of Yankee Stadium, referring to it as a little league park. Interestingly, his team managed like 4 hits all series in that little league park.
When Chris Woodward was fired this week, naturally my first thought was "he deserves it". Of course he does. He's a nobody, managing a nothing team, blaming Yankee Stadium for his team's lack of success.
Which led to my second question "Who is he going to blame for this?". Obviously Chris Woodward lacks accountability. He's the type of guy that makes excuses instead of solving problems. In my expert opinion, he wasn't much of a manager. The Rangers finally figured that out.
Chris Woodward, you did this to yourself though I'm sure you'll blame a ballpark or something else instead.
Having wasted enough time on Chris Woodward, I want to address today's YouTube upload. This was recorded on Monday. (Yes, it should get uploaded sooner but that is why we don't pay Derrik the big bucks). I stated the Yankees were going to be okay, once they are healthy, we'll see the team we have been seeing all season.
I also said that the Yankees needed to call up a kid or two from AAA to inject some life into this team. A young kid getting his first big break can spread enthusiasm amongst a team. He doesn't have to be a top prospect, just a kid that is ready for a chance at playing in the big leagues.
Does anyone remember Shelley Duncan? He wasn't a top prospect. He never became a star. He was never even a regular, everyday player in the big leagues. But in 2007, he did inject life into the Yankees. His arrival sparked life into the team. The season didn't end the way we would have liked, those dang midges, but for a stretch of time he made an impact in the dugout.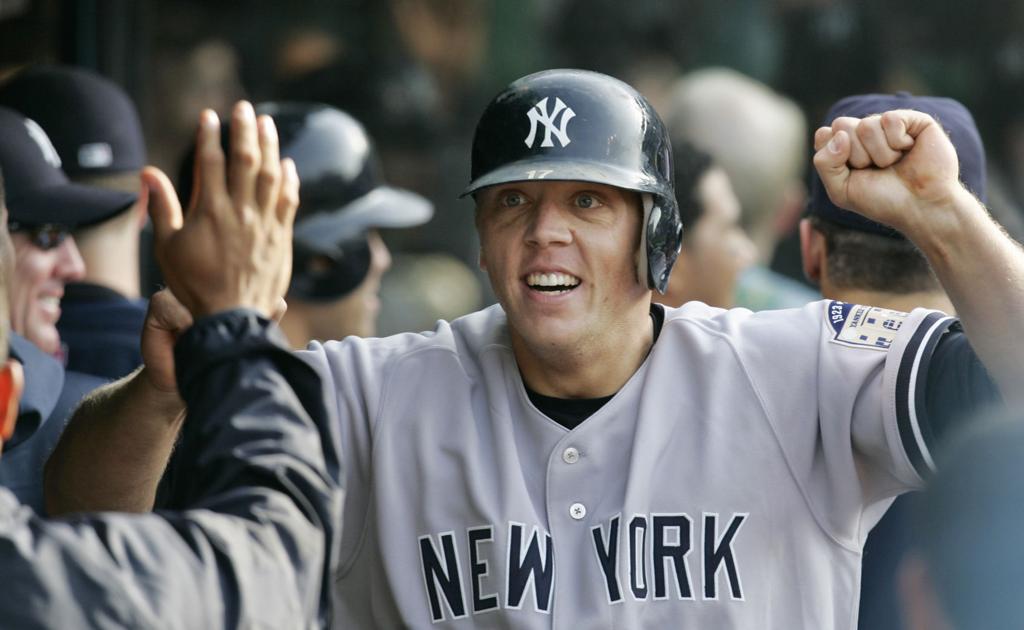 Dating myself even further, do you remember Shane Spencer? Shane Spencer was another guy who was not a top prospect. Also never became a star. Also never became a regular, everyday player. But he was a kid who got a chance and generated buzz amongst the team and fans.
The point is, bringing up a kid from AAA doesn't always have to be the big splash, the top prospect who everyone is salivating over. He just needs to be fresh and new. Ready for a chance. Show up everyday with that youthful enthusiasm that veterans lose over time.
I'm glad the Yankees brought up Oswaldo Peraza and Estevan Florial. Is it a coincidence that the Yankees showed their first real signs of life the day these two kids show up, clearly excited to play? Is it a coincidence the Yankees walk it off in extra innings, with those veterans who could be in danger of losing playing time stepping up to contribute?
I don't think anyone outside of the Yankees clubhouse knows for sure. But I do know for sure that I'm excited to watch tonight's Thursday night matchup against the Blue Jays now that the Yankees are showing signs of life again.